Celebrating 40 years of supporting girls and women in our community.
Our members live in communities along the north and west shores–the California side–of Lake Tahoe.  A few members come from other nearby areas as well, including Truckee, CA and Incline Village and Reno in Nevada. We enjoy living, working, and playing in one of the most beautiful places in the world and still manage to give much of our time and energy to support the mission of AAUW—advancing gender equity and economic security for women and girls.
Click on a recent issue of Lake Views which AAUW of California has recognized as the state's best, small-branch newsletter.
Our general meetings are on the second Thursday of the month.  We have varied and interesting speakers and would love to have you join us.
Presidents' Message
Advancing equity for women and girls through advocacy, education, philanthropy, and research is the mission of the American Association of University Women (AAUW).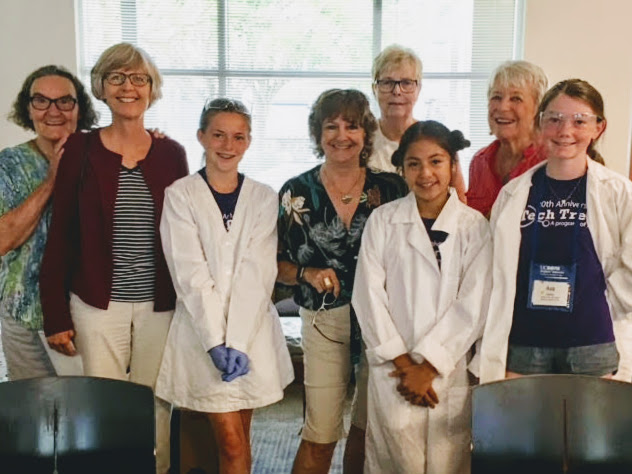 In support of this mission, the AAUW North Tahoe (CA) branch:
Our branch has active and interesting special interest groups, including Bridge, In Stitches, Book Group, Walking Group, Great Decisions, and  Culinary Capers. These groups welcome new participants at any time.
We look forward to meeting you.
Priscilla Mills
2023-2024 President