Our members live in communities along the north and west shores of Lake Tahoe from Incline Village, NV to Tahoma, CA; from Truckee, CA to Reno, NV. We enjoy living, working, and playing in one of the most beautiful places in the world and still manage to give much of our time and energy to support the mission of AAUW—advancing gender equity and economic security for women and girls.
Click on a recent issue of Lake Views, which AAUW California has recognized as the state's best small branch newsletter.
Calling All Members: Be Inspired!
In lieu of our April AAUW North Tahoe Branch Leadership and Member meetings, please attend the AAUW-CA Annual Meeting on April 17, 2021 @ 9:30 am via Zoom and learn what is happening throughout the state.  Click here and ask to register.
Presidents' Message
Advancing equity for women and girls through advocacy, education, philanthropy, and research is the Mission of AAUW.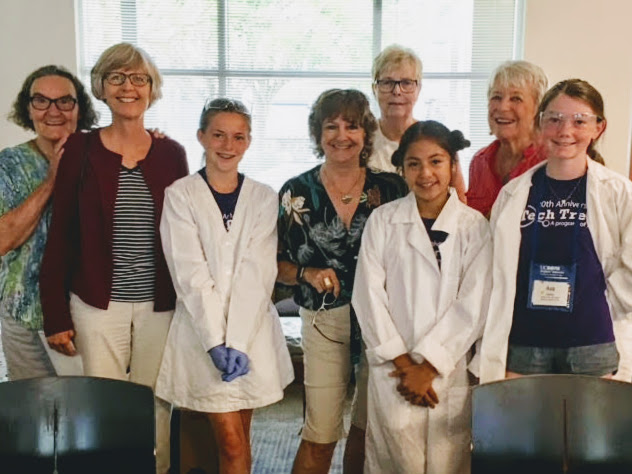 In support of this Mission, our branch:
sponsors 5 seventh-grade local girls to Tech Trek, a week-long science and math camp designed to develop interest, excitement, and self-confidence in young women.
sponsors a local high school girl to Girls State, a leadership and citizenship-training program offered to young women in California by the American Legion Auxiliary.
provides a scholarship for a local high school senior entering college.
Our branch has active and interesting special interest groups to join, including Bridge, In Stitches, Book group, Great Decisions discussion group, Gourmet group, and a Friday Niters social group.  These groups welcome new participants at any time.  Contacts and additional information for each of these groups is under "Interest Groups" at our website.
We look forward to meeting you.
Kym Pipkin, Johnnie Lee Don, Jo Ann Cobb
2020-2021 Co-Presidents