AAUW North Tahoe, under the guidance of Tech Trek coordinator Meri McEneny and with support from our leadership team, organized the first STEM Trek day in June 2017.
Our vision is 3-fold:
1.  Keep all girls nominated for Tech Trek involved with each other through high school.
2.  Keep them involved with STEM and planning to attend college.
3.  Keep them involved with our AAUW branch.
Invited participants are girls nominated for Tech Trek camp and sponsored by our branch over the years. They spend the day learning about STEM subjects and careers from presentations by women scientists. They enjoy hands-on and team building activities, and are treated to a healthy lunch and snacks provided by members of AAUW North Tahoe.
The first event was a great success, thanks to the support of our membership.
STEM Trek Day was honored by AAUW-CA as an outstanding mission-based program of quarter four.
In June 2019, we successfully collaborated with 3 sister branches in the area – South Lake Tahoe, Tahoe Nevada, Truckee-Donner – with input from the Reno, NV branch, to offer STEM Trek Day to 41 girls throughout the region. To learn more, click on 2019 STEM Trek News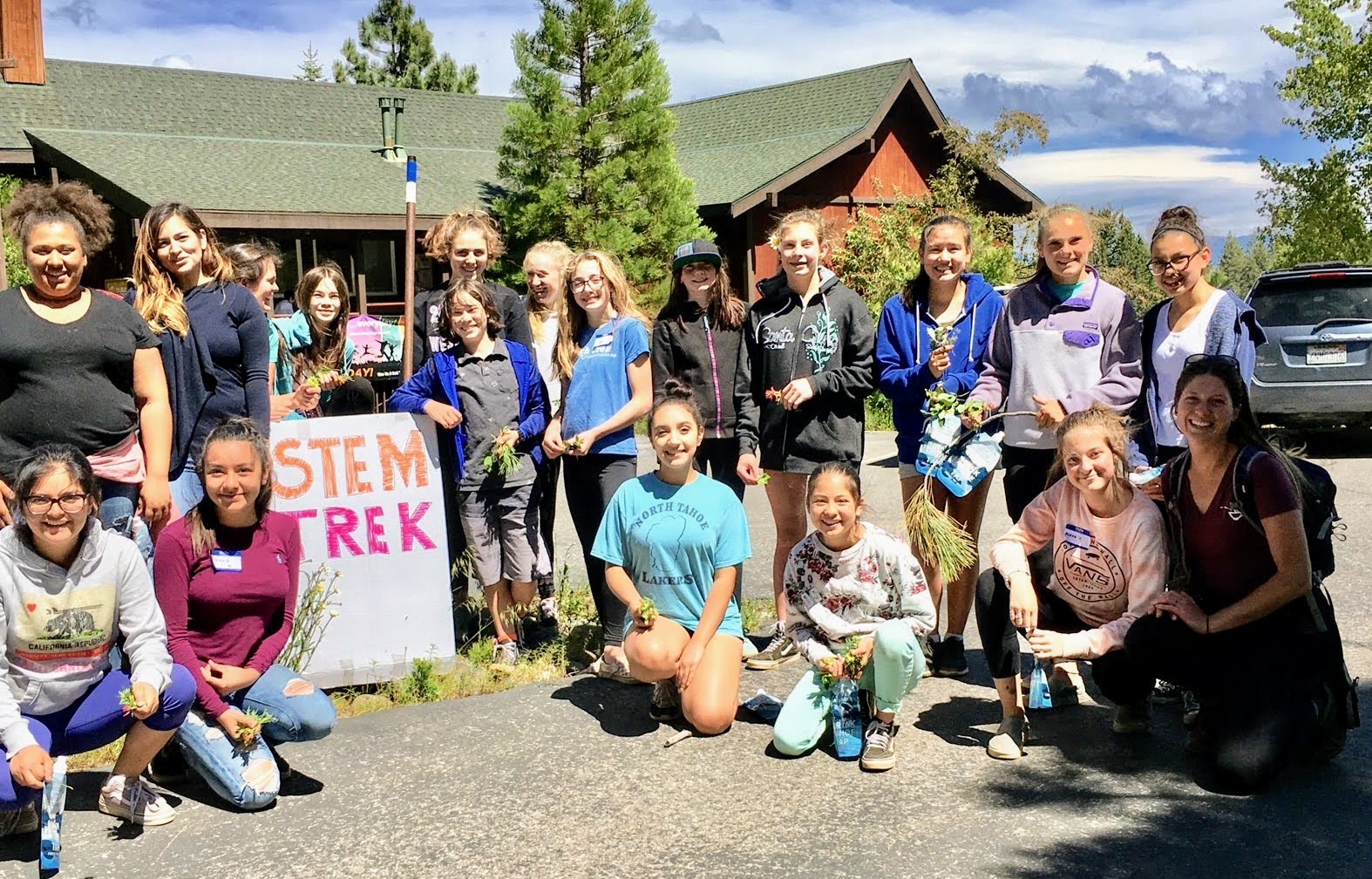 STEM Trek Day 2018 in Tahoe City
Microsoft confirms the importance of STEM studies for young girls with this link.